CORESafety Overview
Objective
The 0:50:5 Objective
0 fatalities
50% reduction in mining related injuries
…in 5 years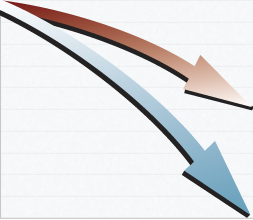 What?
TheCORESafety framework includes a safety and health management system based on three core organizational competencies…
Leadership
Management
Assurance
…that are managed through continual improvement principles:
These competencies are further defined in 12 modules. Each module includes performance expectations and timelines to ensure steady progress toward the goal of achieving zero fatalities and 50 percent reduction in the rate of injuries within five years—0:50:5
For some companies, implementation of CORESafety is a big step in their journey to achieve—0:50:5. Others will see opportunities to bring additional value to safety and health management by developing additional expectations. NMA member companies are not restricted by the scope of the CORESafety Safety and Health Management System and are encouraged to include additional processes, procedures and programs they feel are appropriate.
How?
How will we do it?

Lead
Clear communications, accountability, personnel development and culture enhancement are all embodied in leadership. Management is ultimately responsible for the safety system.

Manage
Risk identification, change management, incident reporting and investigation, training, and emergency management ensure that hazards and risks are minimized to the greatest extent possible.

Assure
Assessments, whether internal or provided by third-party verification, tell us whether the system is working and how we can make improvements.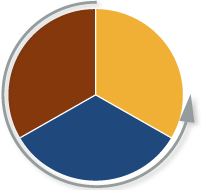 When?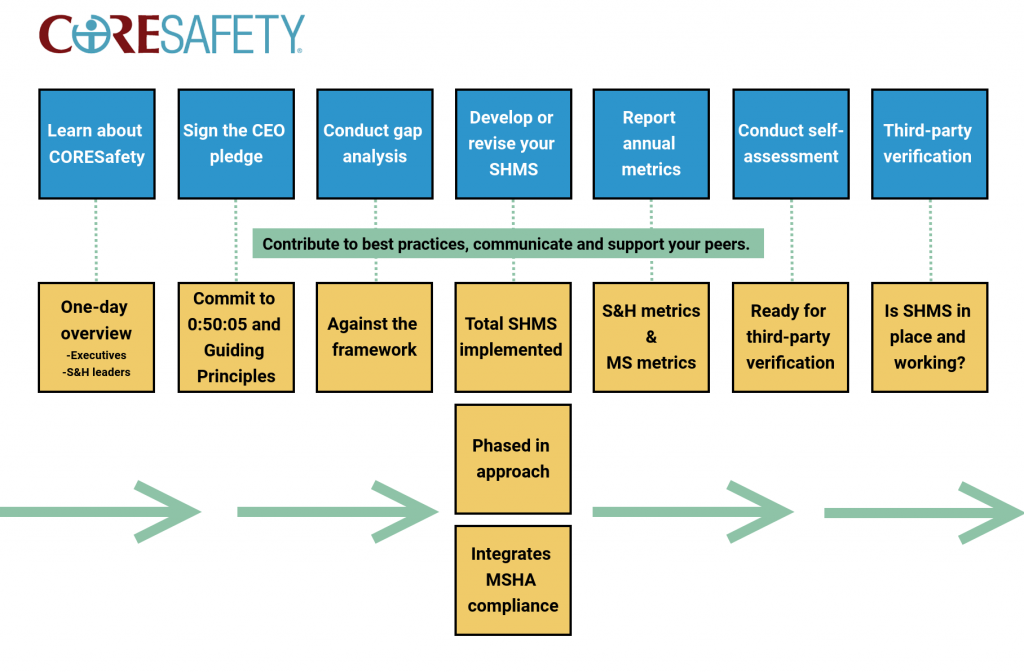 What is this initiative, and who is behind it?
CORESafety is a partnership led by the members of the National Mining Association (NMA). It's an approach to mining safety and health to prevent accidents before they happen using a management system that involves leadership, management and assurance. Its objective is to have zero fatalities and a 50 percent reduction in mining's injury rate within five years (0:50:5).
What is expected of my organization?
After you have signed the CORESafety pledge and familiarized your company with the CORESafety and Health Management System, the next step is to perform a gap analysis that will indicate how your current safety and health programs fit with CORESafety.
What is the CORESafety System based on?
The CORESafety system has been customized to mining and is based on successful health and safety management systems used in other industries, as well as mining in other countries, that have successfully improved their health and safety performance. CORESafety is the first system to integrate leadership and culture into an industry management system.